I have entered the Uncle Ben's Rice Cooking Contest! Please take a minute to watch some kids cook delicious meals with their parents and of course, please vote for me!
Busy Mom's Chicken n Rice by Preston > CLICK HERE
Let's get kids cooking!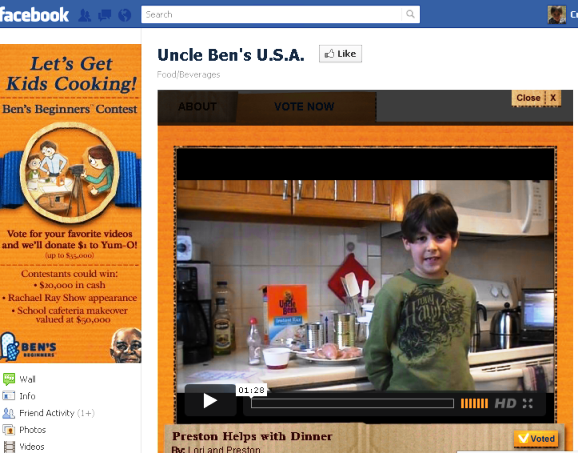 Here's the recipe I helped make:
Busy Mom's Chicken n Rice
2 cups Uncle Ben's Rice
1.5 lb chicken breast
1 can chicken stock
2 cans cream of chicken soup
2 cups of water
2 packages of onion soup mix
Just mix the ingredients in your crockpot or slowcooker and cook for 4-6 hours.
Thanks mom this was soooo much fun!